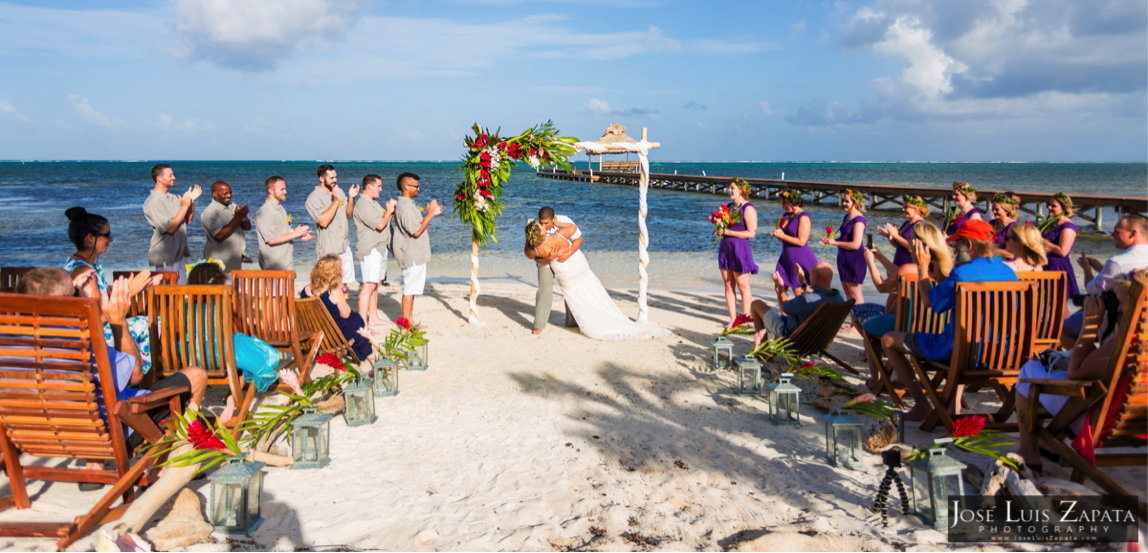 Indigo Beach Homes is a collection of 15 beachfront condominiums 4 miles north of San Pedro town. With a 20-minute car ride away from the city center it is designed to provide you with a calm and peaceful environment. Whether you choose to rent out the whole property for you and your guests or are planning a small intimate wedding with just your partner: Indigo puts a great emphasis on your privacy. Its limited number of housing units and insulated apartments assure you the privacy you want for the perfect beach wedding in Belize. 
This venue features a beautiful white sand beach front with 400ft open space that leaves you with lots of room for your outdoor wedding. During the ceremony you and your guests will enjoy the stunning view of the Belize Barrier Reef – the second largest in the world. A romantic palapa at the end of Indigo's private pier is a great spot to take your first photographs as husband and wife or to enjoy some private time with you and your partner. And if this is not enough to get you excited, just imagine dining in front of the breath-taking Caribbean sunsets Belize has to offer. Afterwards its time to celebrate and to dance under the stars with your feet in the sand! With years of experience in customer service and event planning the resort's staff will ensure that you have an unforgettable stay. Indigo puts a great effort to create a caring environment and to satisfy all needs of its guest. Therefore, every apartment is provided with a charged mobile phone, which allows you to contact the reception at any time.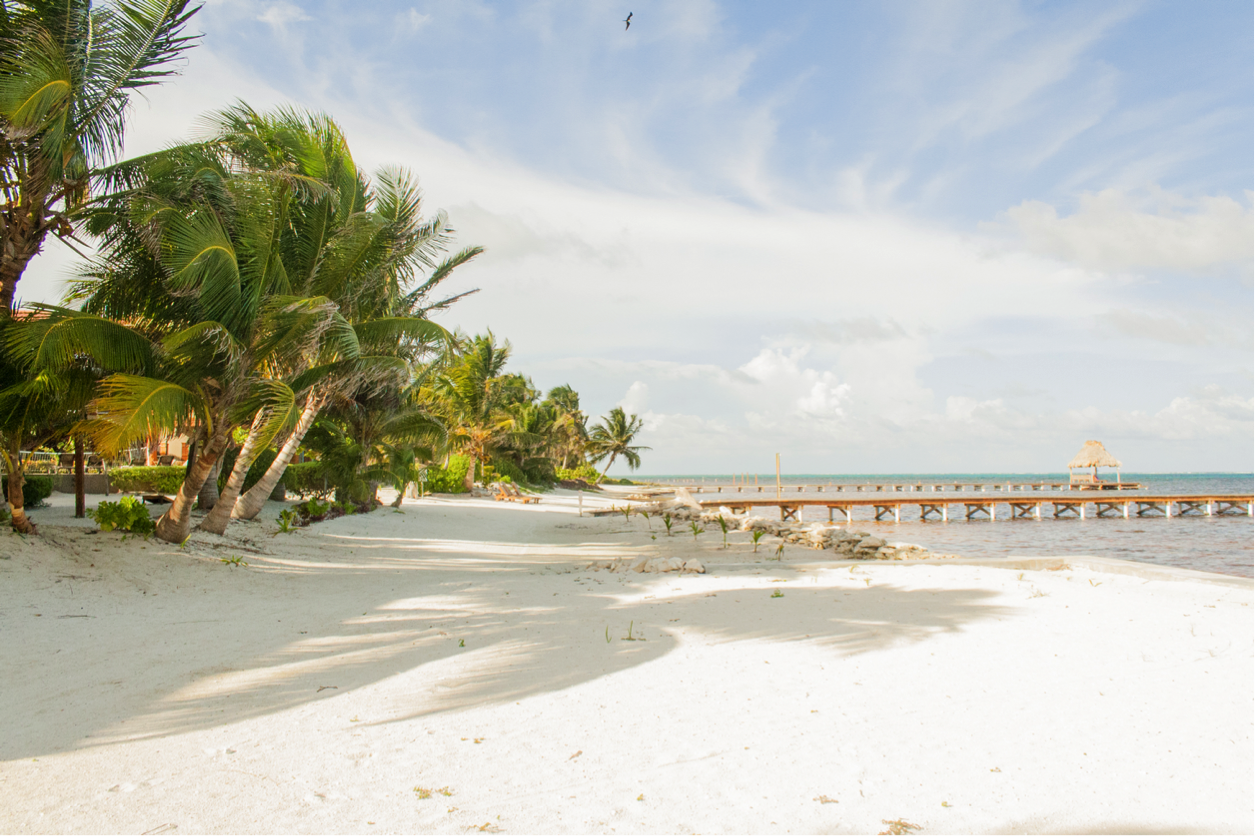 The apartments consist of three bedrooms and bathrooms and can accommodate up to 8 people per condo – the perfect size for families with children or couples. All units are equipped with a fully functioning kitchen (including a refrigerator, oven and microwave, dishwasher, coffee machine, toaster and smoothie maker – to name only a few!), a washer and dryer as well as 5 gallon of complementary purified water, provided at your arrival. One of the greatest highlights are the master bedroom and the living room. With their open space, large windows and balcony access (if you are not on ground level) the rooms offer you a stunning view of Belize Barrier Reef and the Caribbean Sea and let you bath in natural light all day long. Is there even anything better than being woken up by warm sunlight in the morning? Another special treat presents the walk-in shower of the master's bathroom which gives you the feeling of luxury you deserve.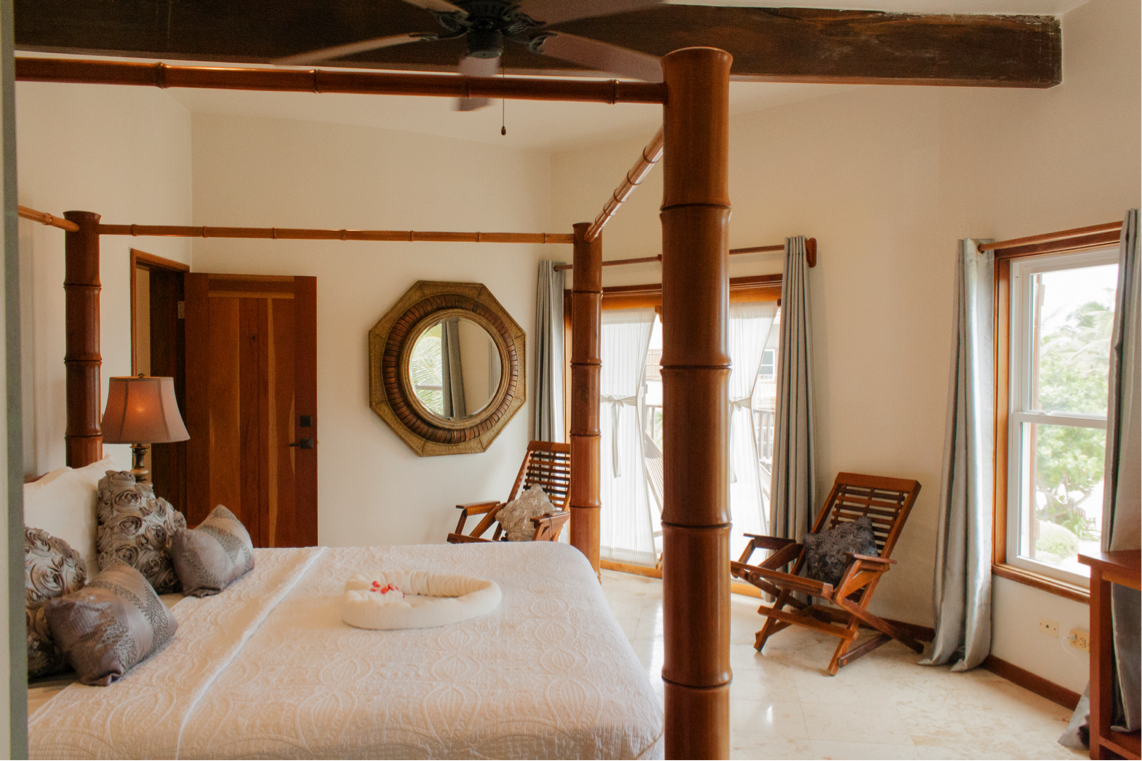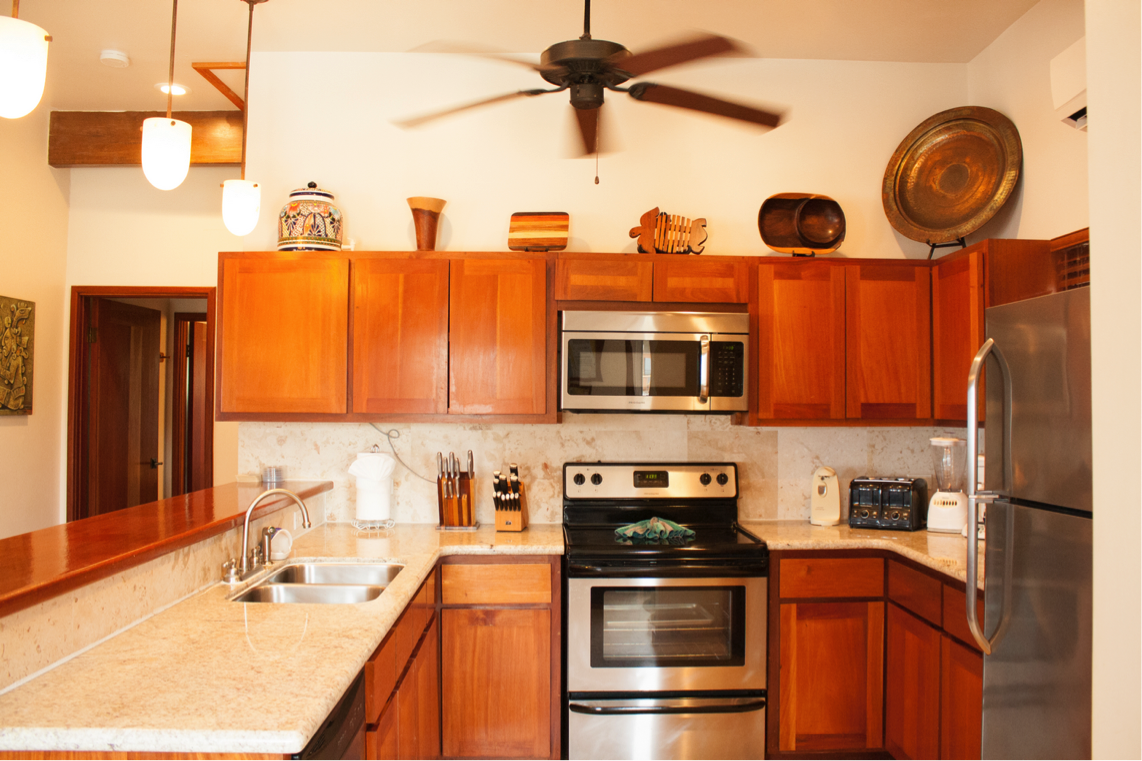 Like many other resorts Indigo offers you and your guest a great variety of outdoor activities. An exotic swimmers pool invites you to cool down and relax after an exciting day full of adventure. Kayaks and Stand Up Paddle Boards can be rented from the reception to explore the beautiful reef. For more physical activities a gym is open during the day at your disposal. The resort is very child friendly and whether it is just you and your partner or the whole family there is enough to do so that you will never be bored. Although Indigo does not have a restaurant on side (a private chef is available if desired), the next supermarket is only a couple minutes away as well as several local restaurants. If you want to explore the neighbourhood or check out the diversity of San Pedro town you can easily rent a golf cart at the reception. Or if you prefer the sea way a water taxi will pick you up at Indigo's dock.
Indigo Beach Homes is the perfect wedding venue, if you are looking for an intimate and family-oriented location with a love for cute details, that make you feel just at home. For more information visit www.indigobelize.com or contact Dulce Belize Weddings.