Athens Gate is a Belize boutique beach resort only 2.5 miles south of San Pedro Town. Situated on the beautiful beachfront of Ambergris Caye, the property accommodates a total of twelve housing units. Because of its size and family atmosphere Athens Gate presents itself as a tranquil place of retreat, which promises a peaceful paradise for your island adventure. 
Operating for seven years the resort is very experienced with holding weddings and other events on its property. The staff will greet you with a refreshing welcome cocktail and help you settle in. This seaside venue offers you the privilege of having a large beachfront right next to your apartment, overlooking crystal-clear turquoise waters of the Caribbean Sea. Benefit from the large space Athens Gate has to offer and enjoy romantic moments during your wedding ceremony and reception dinner. All apartments are located close to each other, but still provide enough privacy for some intimate time with just you and your partner. Experience exclusive views of illuminating sunsets from your private balcony or join friends and family for cocktails and entertaining conversations at the pool.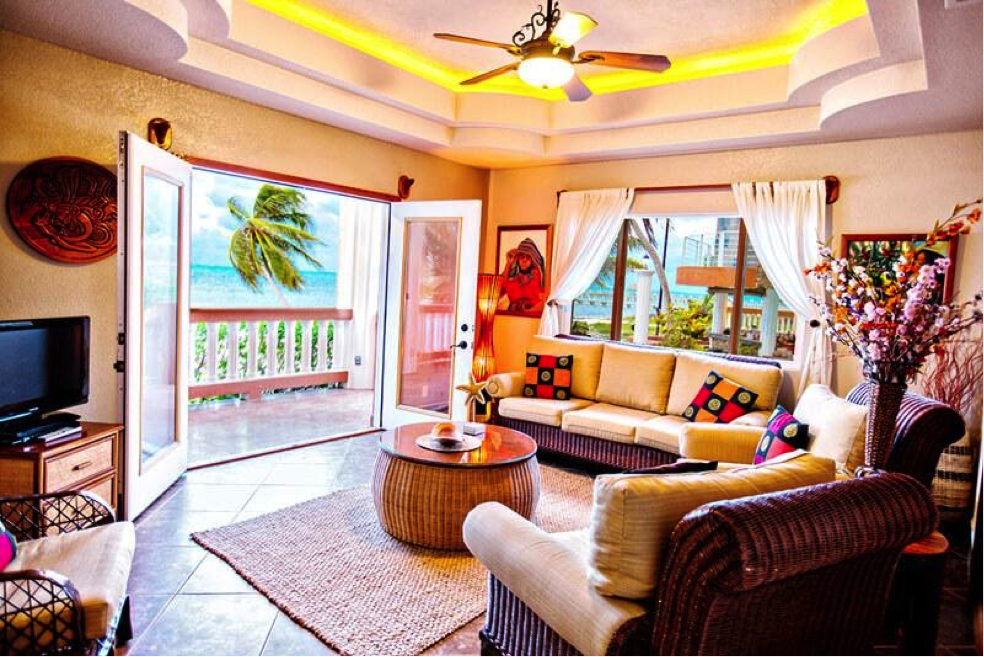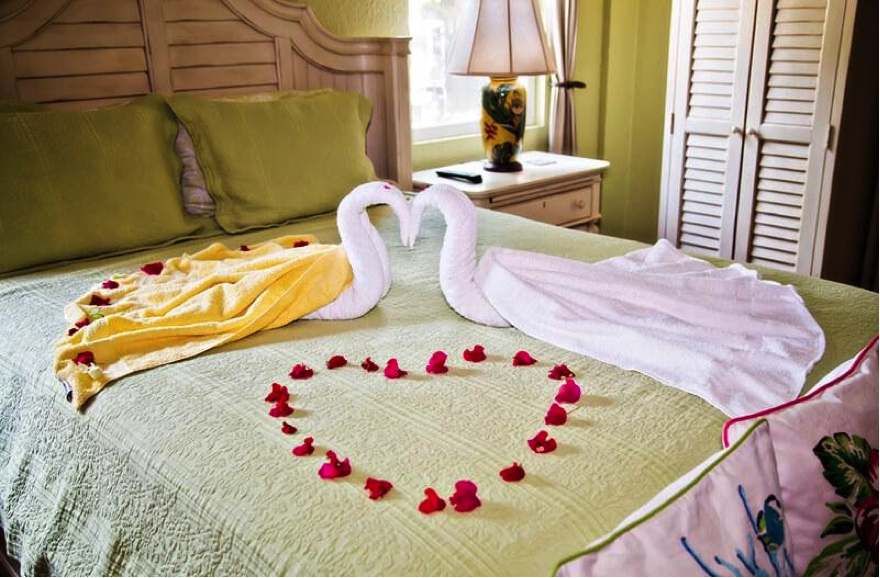 Athens Gate is home to a total of twelve housing units and lets you choose between two-bedroom two-bathroom or three-bedroom two-bathroom suites. All condominiums come with a fully furnished kitchen, washer and dryer and a spacious living room to make you feel just like home. Daily housekeeping is included in your booking to make your life as comfortable as possible. Your home also includes living necessities such as coffee and tea to get the day off to a good start, as well as basic spices and dishwashing detergent. Basically, all that you need to start your island vacation. Even though Athens Gate does not provide a restaurant on side you won't need to miss out on great dining experiences: Pelican Reef, Athens Gate's sister property, provides you with a variety of breakfast and lunch options. The restaurant is just next door but for those who prefer a lazy start in the morning Athens Gate's hospitality includes a room delivery service. Should you choose to cook yourself you will have access to a small minimart five minutes from the resort. Additionally, you will find a larger grocery store after a 10-minute drive with an golf cart. More Belizean restaurants are available in close proximity to the property.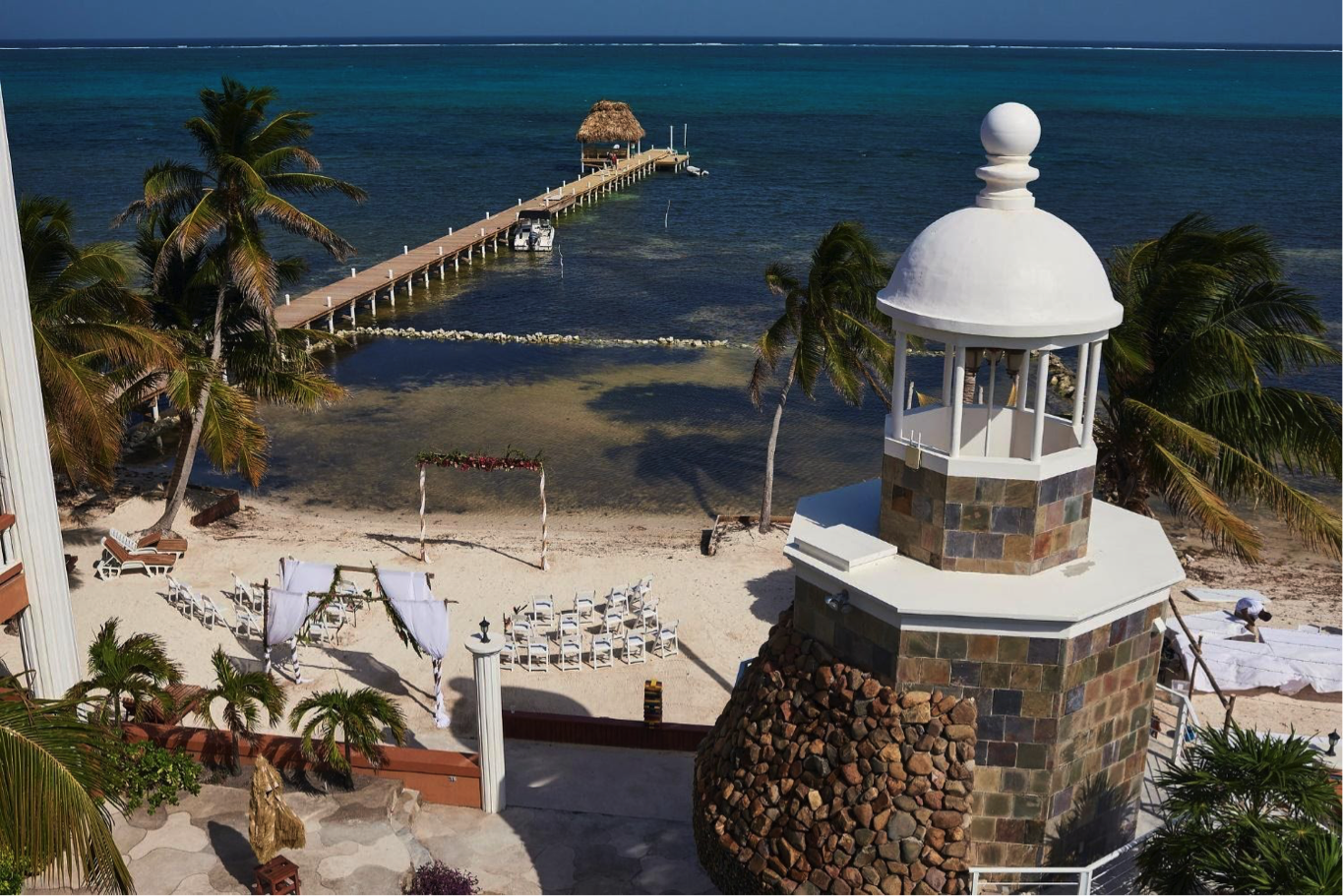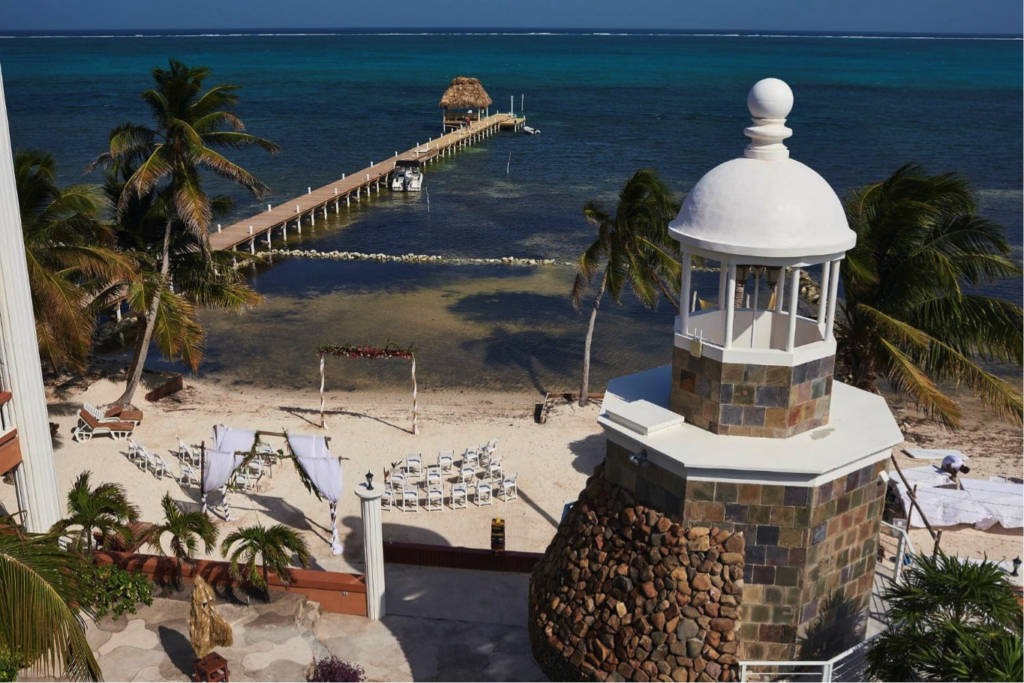 To make your island adventure complete Athens Gate offers you a wide range of outdoor activities. As soon as you book your stay you will receive an pre-arrival letter to answer all your questions and needs. This includes for example airport transportation. Just look out for Carlos, who will hold up your sign to pick you and your family up in a family van (for five people). If desired, he will stop for you at the grocery store so that you can pick up whatever you need before arriving in your new home. The resort also allows you to book snorkelling or fishing excursions beforehand or spontaneously once you are here. You will also find kayaks and paddle boards onside whenever you feel like exploring the sea. Athens Gate welcomes couples and families. The pool is child friendly and several beach games available, so that you will never get bored! For more exciting adventures you can either take one of Athens Gate's complimentary bikes or rent a golf cart onside. However you want to spend your time on Isla Bonita – the resorts staff will go above and beyond to fulfill all your wishes and needs to make your stay unforgettable. If you are looking for a quiet family-friendly wedding venue with great hospitality and a passionate staff Athens Gate is the right place for you. For more information visit www.athensgatebelize.com or contact Dulce Belize Weddings.