When you first arrive to Belize, you will most likely have landed at Philip Goldson International Airport on the mainland of the country located in the industrial Belize City. Although the mainland of Belize has beautiful sites to offer, nothing compares to the blissful island vibes of the cayes. Ambergris Caye is Belize's largest island. Ambergris (AM-bur-giss) is 35 miles east of Belize City and about 0.75 mile west of the Belize Barrier Reef. The island was formed by an accumulation of coral fragments and silt from the Río Hondo as it emptied from what is now northern Belize. The caye is made up of beautiful sand beaches, tall swaying palm trees, incredible mangrove swamps that house a variety of wildlife, a dozen lagoons, of course the world's second largest barrier reef with awe-inspiring marine life, and the buzzing of golf carts whipping by all day long, making this a must see location!
You have a few options if you want to get to San Pedro, Ambergris Caye.  They are:
1.   Flights to the Island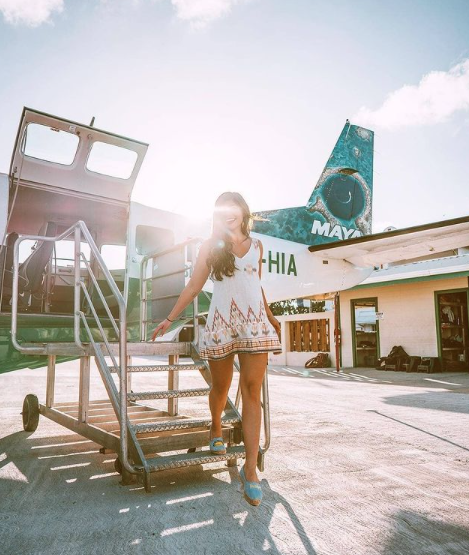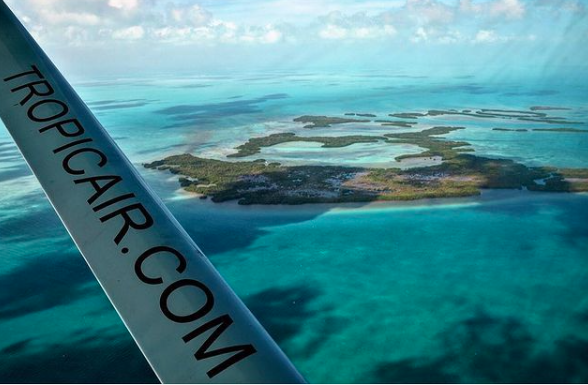 At the International airport, you can take one of the hourly flights to Ambergris Caye.  You can take either Maya Island Air or Tropic Air.  They leave every hour, the flight takes about 20 minutes and costs about $210 USD round trip.
Once on the island, you need to get to your hotel.  Depending on where you are staying, it could be a short walk across the street or a $5-10 USD taxi ride a few miles south or north or, if you are staying far north of the bridge, you often need to take a taxi cab to a water taxi to bring you to your destination (some resorts have shuttles that pick you up) This adds another 20-30 minutes to your travel day.  
2.  The Water Taxi from Belize City to the Island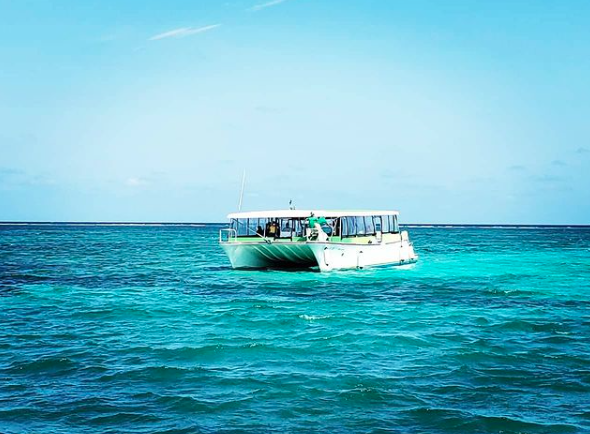 This is your cheapest option. And can make sense if you have the time and if you are part of a larger group.
Leave the International Airport and take a taxi cab to Belize City proper and to one of the water taxi terminals depending on your schedule.  This should cost about $25 USD.   A boat leaves every hour to hour and a half so you might have to wait.
Take the water taxi to San Pedro.  This costs about $55 BZD round trip (or $27 USD) and takes an hour and 15 minutes.  For the schedules see:  Ocean Ferry Belize and San Pedro Belize Express.
Once on the island, you need to get to your hotel (same process as above).
We are more than happy to help you make your travel arrangements before you land in Belize. Send us a e-mail with your arrival time in Belize City and what route you would like to take and we will set it up. 
3.  Private Boat Charter from Belize City to the Island
Price Starts at $180 USD round trip per person from Belize City to San Pedro Town Core minimum of 6 people required. Please inquire with us for larger groups. 
Contact info: